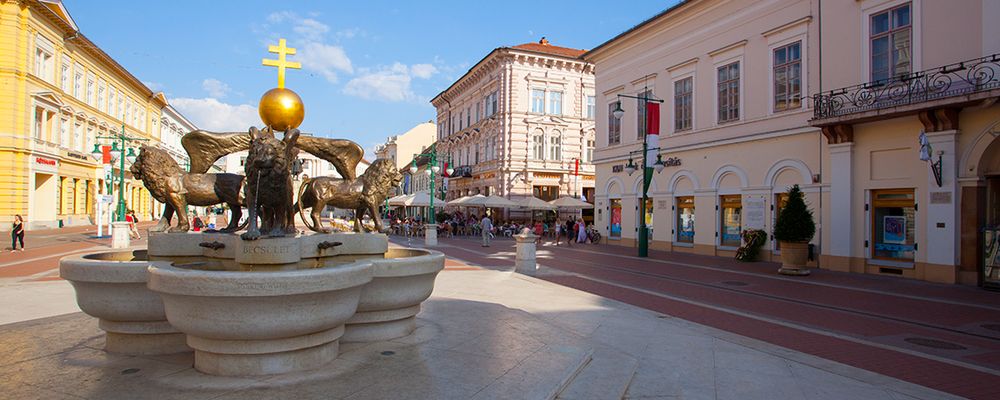 If you wish to study Hungarian culture and learn the language, you can spend one or two semesters at the Szeged Hungarian Studies Center. We offer courses in English in the field of Hungarian history, linguistics and Hungarian culture (literature, film, art history, cultural geography, folklore and music). You can also learn Hungarian as a foreign language at five different levels from beginner to advanced.
Reasons for choosing the Szeged Hungarian Studies semester:
Professional staff: our language instructors and lecturers have many years of teaching experiences and extensive publications in their fields.

Students receive personal attention from professors.

International classroom, students come from all over the world

The medium of instruction is English.

Optimal classroom size: between 4 - 15 for seminars

Field trips led by professional guides

Full time students get a Hungarian student ID which offers great discounts in transportation and entrance fees.

We help you to find accommodation

Individual attention is given by Hungarian Studies staff and mentor students.

Hungarian students learning to teach Hungarian as a foreign language and culture form language partnerships with international students.

It is an affordable way to explore a new culture and study a unique language.

The city of Szeged is only a 2-hour train ride from Budapest and to the Liszt Airport if you want to travel to other European cities.

We offer a student orientation program for a week before your semester starts.
Orientation week
New student orientation is always the week before the first day of classes.

You will be met by a Hungarian student at the train station and taken to your temporary accommodation until permanent accommodation is found with our assistance (usually within a couple of days of arrival).

Every full time student is assisted by a Hungarian mentor student throughout the semester, so you'll always have a local student to offer you a helping hand.

An opening party will give you the opportunity to meet the staff of Hungarian Studies as well as Hungarian and international students.

You will explore the city, university, and neighboring places of interest with student guides.

You will be assisted with banking and any necessary residence permit procedures.

We will help you through the university procedures including registration for classes, obtaining a student ID and library and computer lab passes.

You can enroll in the university's health insurance.

You will also be introduced to the sport and cultural facilities.

For the closing of the orientation, an optional trip is organized to the nearby Ópusztaszer historical memorial park.
Tuition fee EUR 1900 per semester.

Application fee EUR 250
Application procedure: Applicants register via online application, upload required documents and pay the application fee before May 1st. Until the 15th of May applicants will be notified if they qualify to take an entrance exam. The entrance exam period lasts from June 1st to June 10th. Applicants are notified about the entrance exam results before the 15th of June.