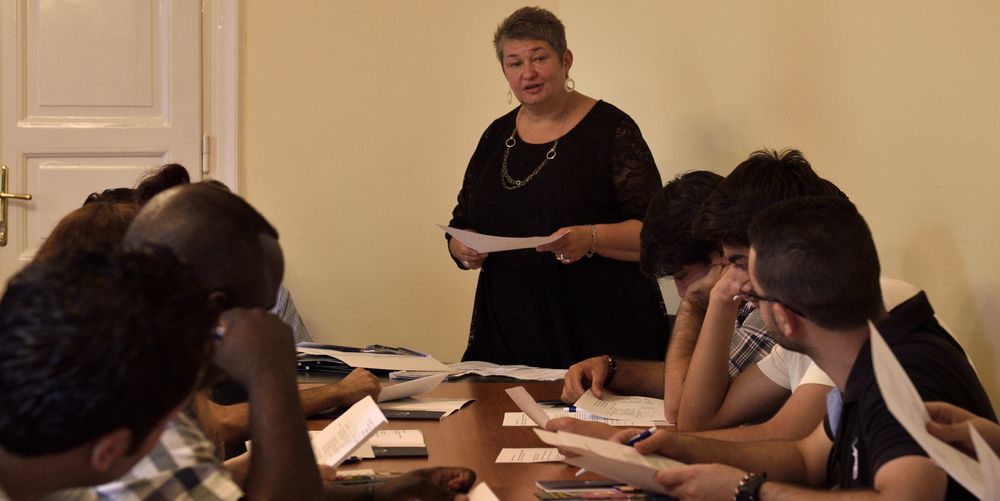 New student orientation is always the week before the first day of classes.

You will be met by a Hungarian student at the train station and taken to your temporary accommodation until permanent accommodation is found with our assistance (usually within a couple of days of arrival).

Every full time student is assisted by a Hungarian mentor student throughout the semester, so you'll always have a local student to offer you a helping hand.

An opening party will give you the opportunity to meet the staff of Hungarian Studies as well as Hungarian and international students.

You will explore the city, university, and neighboring places of interest with student guides.

You will be assisted with banking and any necessary residence permit procedures.

We will help you through the university procedures including registration for classes, obtaining a student ID and library and computer lab passes.

You can enroll in the university's health insurance.

You will also be introduced to the sport and cultural facilities.

For the closing of the orientation, an optional trip is organized to the nearby Ópusztaszer historical memorial park.